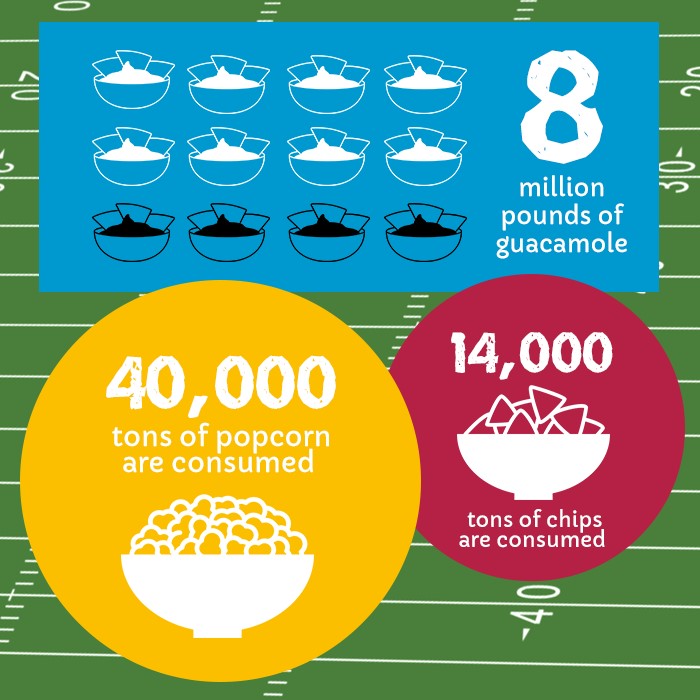 Healthy Super Bowl Snack Alternatives
When it comes to the Super Bowl, snacks are almost as important as the big game. Americans consume an estimated 14,000 tons of chips and 8 million pounds of guacamole, not to mention all the extras! Here are some of our favorite twists on traditional snacks to feel good about snacking this weekend.
We love to pair veggies with our favorite dips instead of traditional potato chips. Peas Please are a savory crunchy treat that go well with dips such as hummus, guacamole and za'atar with roasted red pepper. Along with Peas Please easy, colorful dippers like sliced carrots, celery and peppers add variety.
On game day, our team steers clear of too many sweet treats. We need all the energy we can get to avoid a "spike, crash, and burn" effect. Super Bowl games typically last four hours, not to mention all of the pre-game festivities. That's why we opt for natural foods without added sugars to keep energy up. Natural sugars found in dried fruits or yogurt parfaits made with plain Greek yogurt, a touch of honey and fruit toppings help meet our sweets cravings.
Happy snacking this Super Bowl weekend!