Paradise Found®
Multi-Serving Resealable Pouch
3.5 oz
What says "tropical" better than the fun flavors of mango, pineapple and banana? This classic island combination is free of any preservatives or oil, making for the perfect little snack-vacation.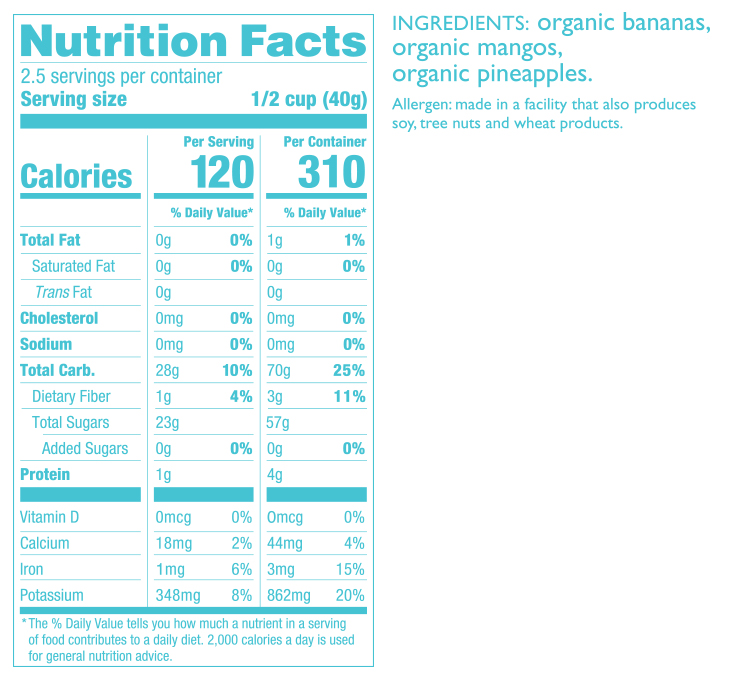 ×
Organic

Gluten Free
Non-GMO Project Verified
Buy Online
What's in Paradise Found?
A balanced diet keeps your energy levels up without dragging you down. The Paradise Found blend of superstar tropical fruits takes you to the perfect beach-getaway.