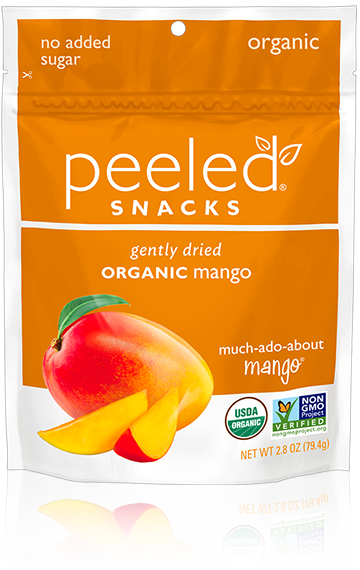 Much-Ado-About-Mango®
Multi-Serving Resealable Pouch
2.8 oz
Our farmers harvest mango at its peak and dry them to preserve their sweet, juicy flavors without any added sugar, preservatives or fillers.
×
Organic
Non-GMO Project Verified
Gluten Free
Buy Online
More Reasons to Enjoy
Dried Mango
Mango, the king of fruit, makes the perfect alternative to sugary filled snacks. Rich in flavor, Peeled Snacks' mango you can snack your way to a healthy new you.