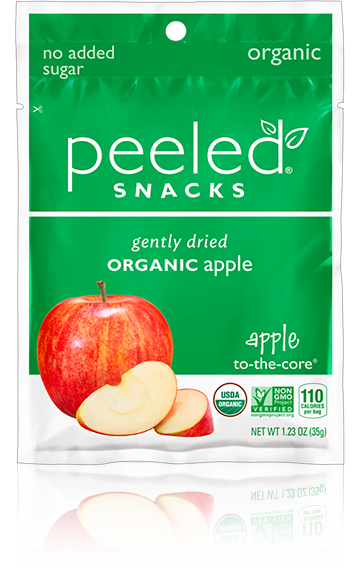 Apple-2-The-Core®
Single-Serving Bag
1.23 oz
Bursting with flavor, our gently-dried apples provide an excellent source of fiber and vitamins without any added sugar, preservatives or oil.
×
Organic
Non-GMO Project Verified
Gluten Free
Buy Online
More Reasons to Enjoy
Dried Apples
The people of Mesopotamian documented recipes using dried apples dating about 1700 BC. Just like tradition, we preserve our apples to perfection. Preserving the sweet, juicy and tart flavors to satisfy your snack cravings.